Alluvial Fans and Bajadas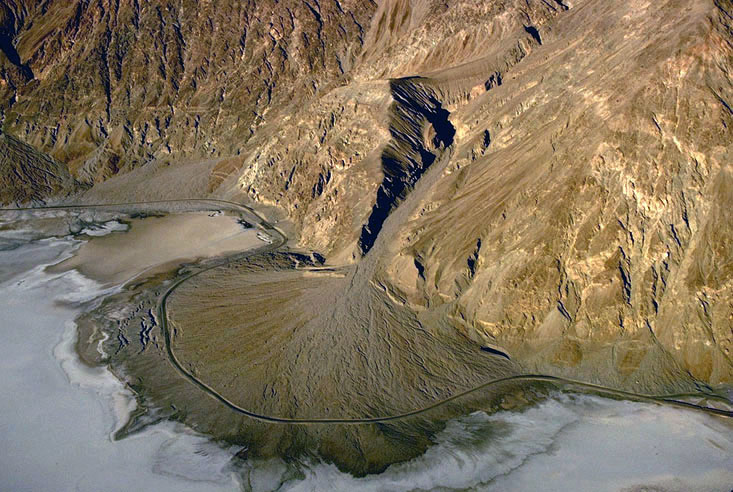 Alluvial fan at Badwater, Death Valley, CA. Note the fault-bounded nature of the
mountain front and the recently formed fault scarps on either side of the canyon mouth.
For more photos depicting active faulting, click here.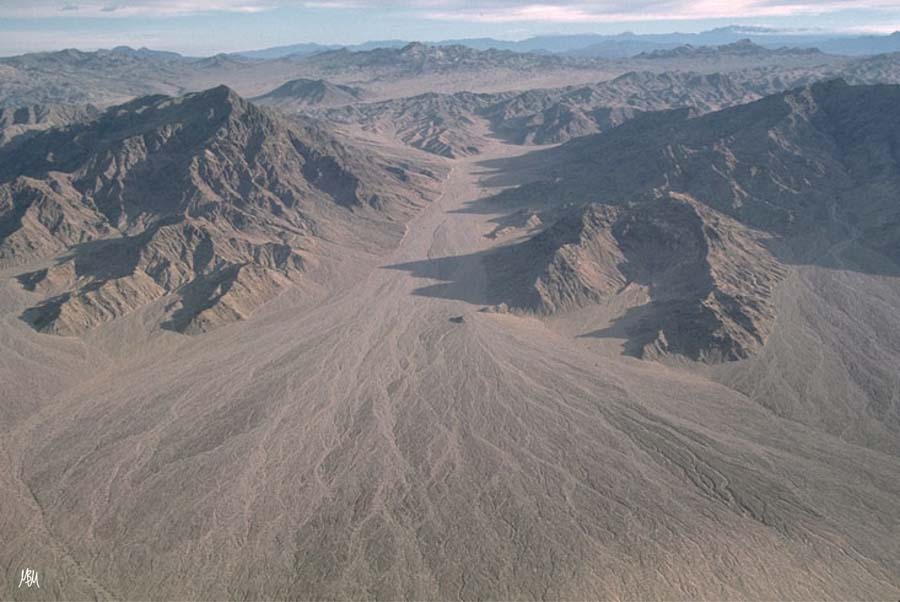 Alluvial fan in southern Death Valley, CA.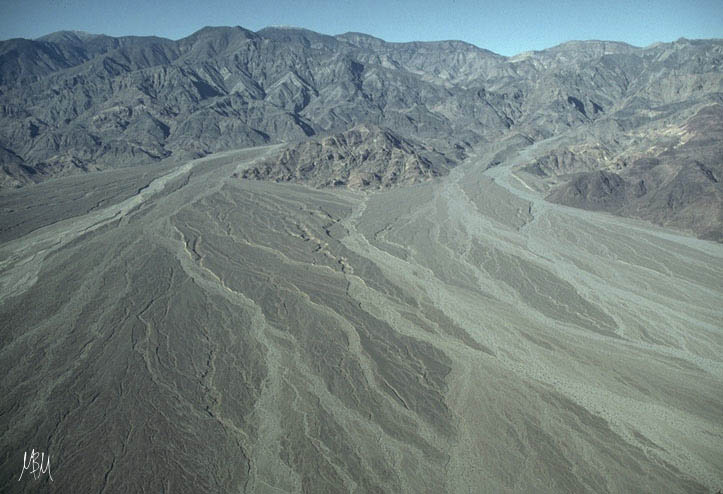 Bajadas are coalesced alluvial fans. This bajada lies on west side of Death Valley, CA.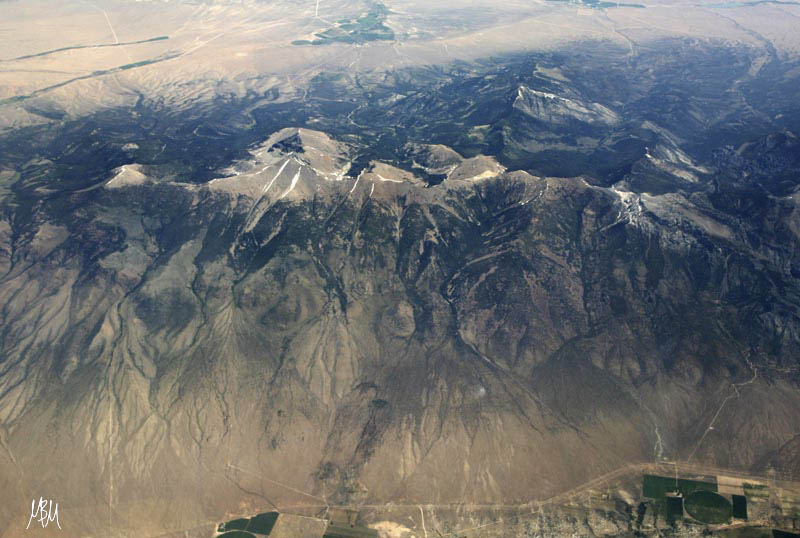 Bajada on west side of southern Snake Range, Nevada. This photo depicts much of Great
Basin National Park. Wheeler Peak, the second highest peak in Nevada is the high peak on
the ridge, just left (north) of the center of the image.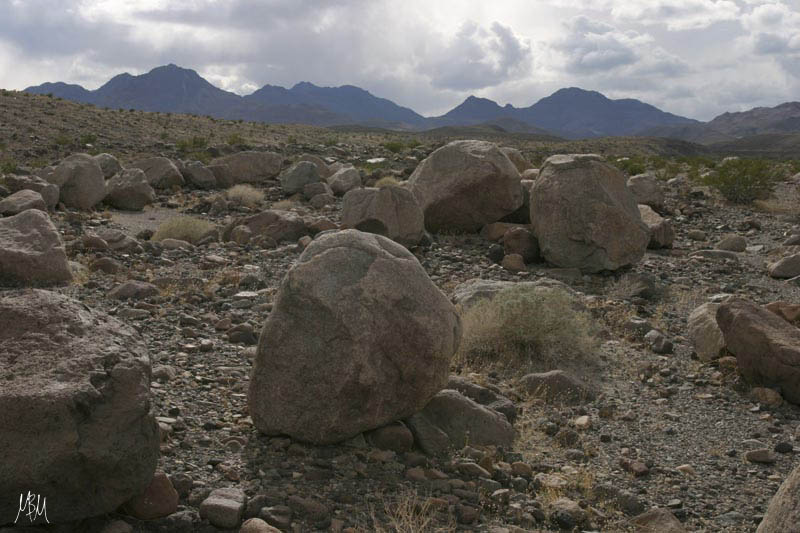 Granitic boulders on alluvial fan. Death Valley National Park, California.
| | | |
| --- | --- | --- |
| | | This alluvial fan was deposited during a single flood event, the 1982 failure of the Lawn Lake Dam in Rocky Mountain National Park. |
Return to Depositional Environments
Return to Images
Return to Geology page
Return to Home Page.