Shoshone Education and Research
This site gives only a basic overview:
Click here for more complete info about SHEAR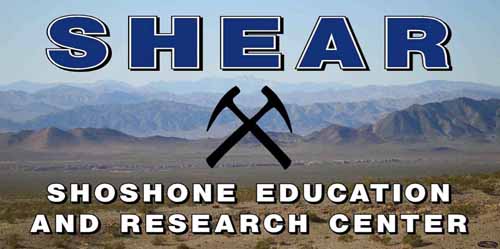 We are a non-profit organization dedicated to facilitating field trips and research visits to the Death Valley region. We offer inexpensive lodging for students and faculty in the small town of Shoshone, California, in the Amargosa Valley, just east of Death Valley National Park.
The facilities include 2 main buildings, 2 bunkhouses, and 2 permanent trailers. The trailers usually include a slow but functional internet connection. The facilities can comfortably accommodate groups as large as 22 students.

One of the main buildings has a large kitchen and common area for meals, meetings, socializing, and study. The other main building has a shower and two guestrooms with bunk beds; one of the rooms can accommodate six people, the other four.

Each bunkhouse has a shower and can accommodate 6 people.

Each trailer has 2 rooms, a shower, a kitchen, and comfortable living area.
Rates

, as of April, 2011 are $8.00 per person per night for a maximum of $80/night for the main buildings and bunkhouses. The trailers are $40/night and are reserved for faculty only. Please be aware that renters also need to pay a 12% Inyo County occupancy tax. For most recent rates, go to the updated website for SHEAR.
To make reservations, contact Dr. Darrel Cowan (darrel -at- u.washington.edu). It is generally best to make reservations several months in advance.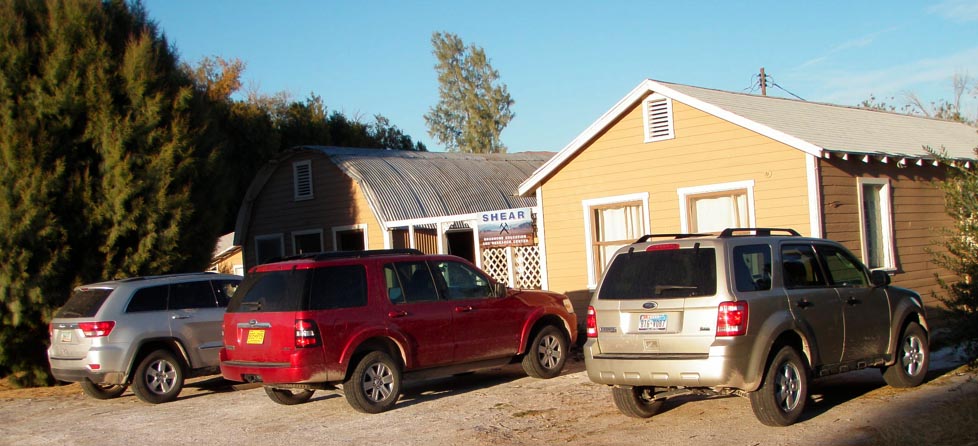 Some links:
Shoshone Education and Research --more recent site
A few more photos of Shear
Geologic introduction to Death Valley through photos
Printable geologic map of Death Valley National Park
Some photos of the Amargosa Valley
Dr. Darrel S. Cowan, University of Washington
Dr. Terry L. Pavlis, University of Texas, El Paso
Dr. Laura F. Serpa, University of Texas, El Paso
Dr. Marli B. Miller, University of Oregon
Back to Marli's photography site
all photos on this page by Darrel S. Cowan.